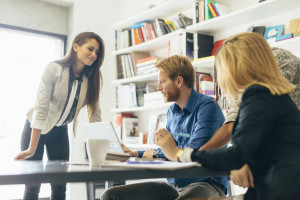 At Adapto we provide consulting, design, implementation and support services for your IT infrastructure. Employing only the most skilled and experienced IT consultants, we deliver fit for purpose solutions based on your specific business requirements, on time and within budget.
Founded in 2005, we build strong relationships with our customers, providing them with trusted advice and understanding their objectives. This is achieved through our strong partnerships with the industry's leading technology companies to deliver innovative, flexible, solutions which provide real and measurable benefits to their businesses.
We firmly believe that the most successful businesses are those that form true partnerships with their customers – that's why our customers stay with us. If you aren't already an Adapto customer, take a look at some of our testimonials. You will see some common threads: innovation, attentive service, experience, teamwork, trust and honesty.