We work with public sector organisations to help them work smarter and more collaboratively by providing agile and effective IT infrastructure solutions.
What sets Adapto apart?
We have a highly skilled and experienced team of consultants who understand the challenges and inner workings of public sector organisations
From the initial point of contact through to delivery we are focused on understanding your specific challenges.
We will help you select the solution that achieves the best possible outcome for you.
We will deliver your solution on time and within budget.
Our solutions are proven to create a more connected and productive workforce which can dramatically improve productivity and business efficiency.
We understand the public sector organisations and that's why so many of them have chosen to work with us.
What solutions do we offer?
Smarter Working
IT Security
Cloud
Storage
Virtualisation
About The Smarter Working Programme
The Government Estate Strategy has undertaken a commitment with all departments and their executive agencies to implement smarter working by the end of 2022. For further information please visit the website here.
Adapto's commitment to The Smarter Working Programme
We recognise the role that The Smarter Working Programme plays in making public sector organisations work more effectively and collaboratively. Technology will be at the heart of this acting as the enabler and ensuring that greater efficiencies and cost savings are achieved for taxpayers. We readily embrace this challenge and look forward to working with organisations in this sector to deliver this programme to its greatest potential.
Case Studies
Click to download examples of our work with two public sector organisations.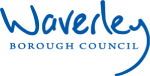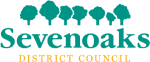 Who we work with