Customer Contact Management
Many businesses are starting to use new modes of communication beyond just the telephone to provide services to their customers. These include social media, web chat and email, but these generally operate in isolation from one another with no link or coordination between them. Yet the need for customers to communicate with organisations on the media channel of their choice is growing and the failure to respond to this change could result in a loss of business.
The task of effectively managing these various channels is difficult using a manual system which is why businesses are increasingly turning to technology to solve this problem in the shape of customer contact management solutions.
Why might you be considering a customer contact management solution?
Competition to gain and retain customers has set a benchmark by making interactions across multiple media channels the norm.
The delivery of high-quality service has now led to your customers expecting the same from all businesses in both sales and customer service engagements.
Your existing customer contact solution can only currently handle telephone enquiries.
You're looking for a reliable and effective way to improve your customer communication experience across multiple channels.
You have a legacy contact centre which needs to be upgraded.
Your customer service needs improving but you need to keep your cost to serve under control.
The recent Coronavirus pandemic highlighted the need for employees to work more frequently, if not entirely from home.
And this created the requirement for even greater levels of supervision that was neither contemplated nor available before. A good customer contact management system should be able to deliver this capability as standard. Managing customer contact can be expensive, so resolving issues quickly and avoiding unnecessary agent involvement can ensure that your resources are focussed on delivering the maximum value.
The trend is now towards more flexible pricing models rather than fixed-cost solutions that can easily respond to customer demand. New deployments are now almost exclusively cloud-based and offer the benefit of a pay as you go commercial model.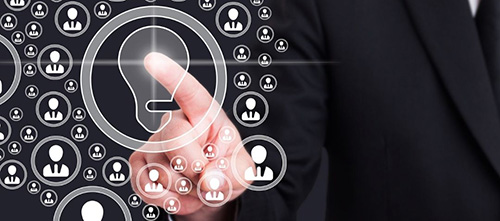 Contact+ from Macfarlane
We have collaborated with specialists, Macfarlane, to include Contact+, its customer contact management solution within our product portfolio.
Contact+ is recognised to be the easiest to use omni-channel customer contact management system available today, helping organisations improve their customer experience using innovative concepts and features. By providing timely relevant information it enables agents to easily handle enquiries, leading to rapid resolution and increased agent productivity.
A key feature of Contact+ is its out-of-the-box Microsoft Teams and Dynamics integration capabilities as well as its ability to integrate with other leading CRM products.
Integrations such as these help to reduce the number of user interfaces, thus simplifying the agent experience and utilising customer data to intelligently drive contact handling efficiency.
If you're looking for a customer contact management solution, then contact us today to find out more.